French Wine
Do you enjoy French wine? Want to understand the meaning of the wine labels and names?
If you're used to wines that clearly list their grape variety on the label, like many California wines, then you might find French labels a little confusing.  Keep reading to discover information on French wine such as Bordeaux wine, Beaujolais, Burgundy wine, Chablis, Sauternes and Champagne.
Have a burning question about wine?
Have you always wondered about the history of a certain type of wine? Or asked yourself what food is best with Chardonnay or Merlot? Share your question, and I'll give you my best answer. And others can chime in too!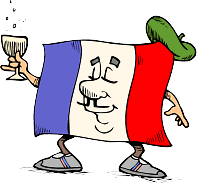 Keep reading to learn about the different types of wine from France, understanding wine labels, the main wine regions, wine tours in France, and French wine gifts.
Wine has been an important part of French culture since at least 500 BC, due to the presence of indigenous vines and a climate well-suited to wine production.
Understanding the Wine Labels
In France, the grape variety is usually not included on the wine label. Instead, the label will usually indicate the name of the wine bottler, the region or vineyard where the wine was produced, and the French quality classification.
Check out this article to learn how to understand a French wine label and their wine classification system to better understand how to select French wine based on the information on the label.
Wine Regions & Types of French Wine
There are ten main wine-making regions in France, each with their own characteristic wines. The different types of wine are usually labeled by the region they are from:
Alsace & Lorraine
This region is on the east side of France around Strasbourg, close to Germany. It is home to some of the world's best white wines, with as much Germanic as French influence. Unlike in other French wine regions, the wines produced in Alsace usually include the grape variety on the label. You can find some excellent Gewürztraminers, Rieslings, and Pinot Gris.
Bordeaux
Famous mostly for full-bodied red wines, Bordeaux is on the southwest coast of France. Red Bordeaux wines are made from a blend of Cabernet Sauvignon, Cabernet Franc, Merlot, Malbec and Petit Verdot. There are also white Bordeaux wines which are combinations of Sauvignon Blanc, Sémillon and Muscadelle. Apart from excellent reds, Bordeaux produces some fine Sauternes, sweet white wines often drunk as a dessert wine in France.
Burgundy
Some of the best wines in the world are produced in this region between Lyon and Dijon in the eastern side of the country. The grapes grown in Burgundy include red (Pinot Noir, Gamay and César) as well as white (Chardonnay, Aligoté, Pinot Blanc and Pinot Gris). Some of the well-known types of wine from Burgundy include Chablis (a white wine made from Chardonnay grapes), Beaujolais (the young red wine from Gamay grapes), Pouilly-Fuissé (Chardonnay), and Volnay (Pinot Noir).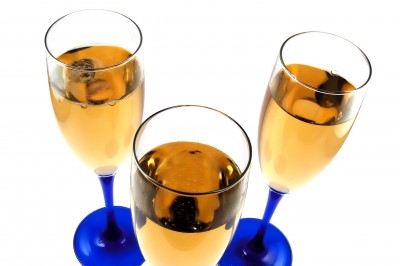 Champagne
This region just to the east of Paris in northern France is well-known for the Champagne sparkling wine, the most famous of which is named after the abbot who is widely credited with invented Champagne wine, Dom Pérignon. Still white and red wines are also made in Champagne, but most are not as good as still French wines from other regions.
Jura & Savoie
This region is just east of Burgundy, toward Lake Geneva and close to the mountains. Wines from Jura include nice Pinot Noirs, as well as Trousseau and Poulsard grape varieties, and dry white wines made with Chardonnay and Savagnin grapes. Savoie wines are often enjoyed at the nearby ski resorts, and include light, fruity reds, rosés and whites.
Languedoc-Roussilon
This large area is along the coast in the southernmost portions of France and includes a variety of climates and soils. As a result, there are several different varieties of grapes grown in Languedoc-Roussilon and a broad range in types of wine as well as in the quality of win. Red wine grape varieties include Grenache, Cabernet Sauvignon, Merlot, Cinsault, Syrah, Carignan and Mouvèdre. White wines are made from Chardonnay, Clairette, Ugni Blanc, Grenache Blanc, Muscat, Sauvignon and Viognier.
Loire Valley
This region along the Loire River, southwest of Paris, the Loire Valley is well known for excellent, refreshing white and rosé wines. The grapes grown in this region include Chenin Blanc and Sauvignon Blanc, highlighted in nice wines from Vouvray, Sancerre, and Pouilly Fumé.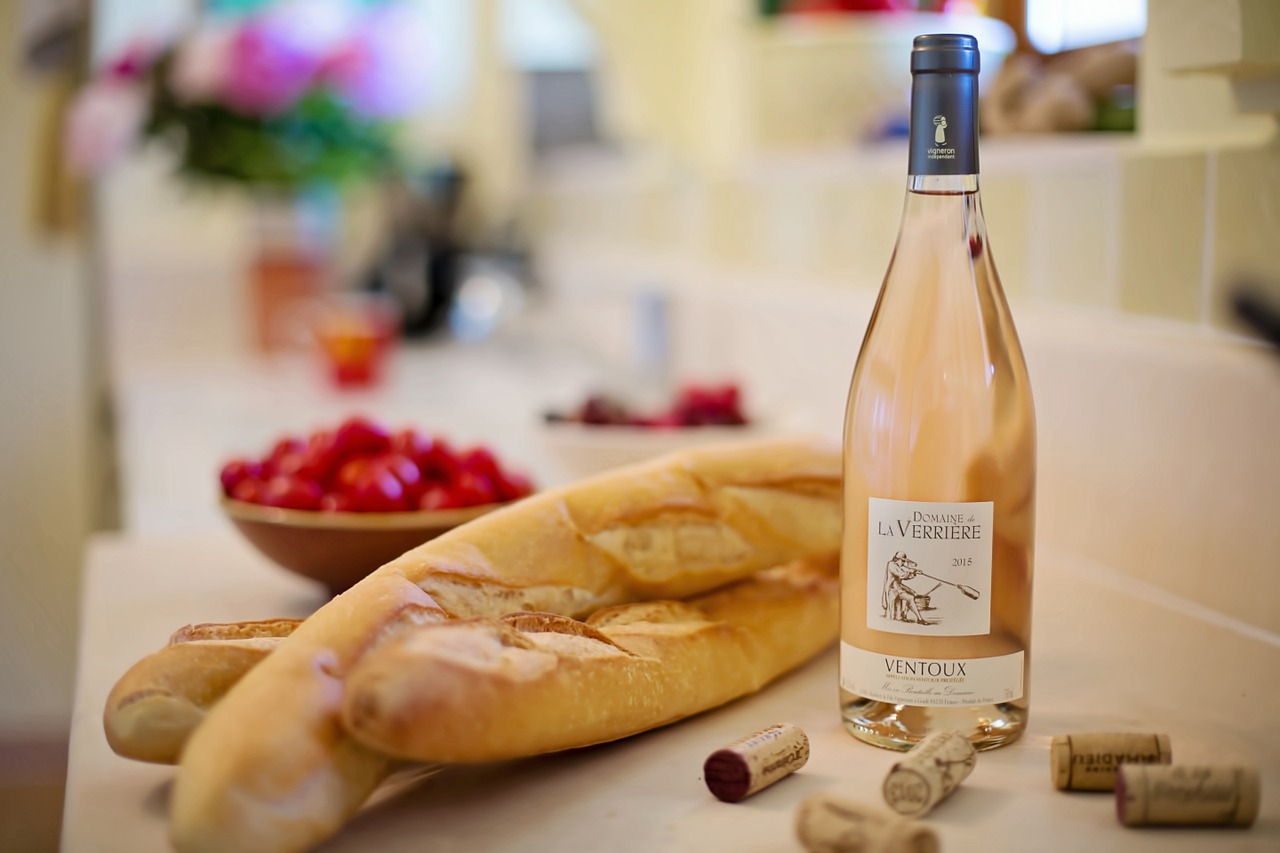 Provence & Corsica
Provence is a warm, sunny region just east of Languedoc-Roussilon along the southeastern French coast, encompassing the towns of Marseille and Toulon. From Provence, you will find rosé wines that are generally not great... but also very nice red wines.
Corsica is an island off the southern coast of France with a strong Italian influence that is also reflected in the region's wines.
Rhône Valley
This wine region is just north of the Provence area. Mostly red wine is produced, heavily influenced by the spicy Syrah grape, blended with Grenache and other varieties. The wines are rich, with the spicy and peppery flavors of these grapes. Muscat and Viognier are also popular for the white wines of the Rhone Valley.
Southwest France
Close to Spain as well as the Bordeaux wine region, this is a number of smaller but growing areas in the south of France. The growing conditions are similar to Bordeaux, so many appellations grow the same grape varieties, and it is possible to find better value in wine from this region. The Bergerac wines are a good example. However, with the large variety of wines, grapes used, and winemaking techniques, there is also a lot of variety in the wines from this region. It can be hard to know what you're getting, until you actually taste it.


If you are interested in learning more about French wine, the best way is to start sampling and tasting a variety of wines from France to develop your own personal preferences.
---