New York Wine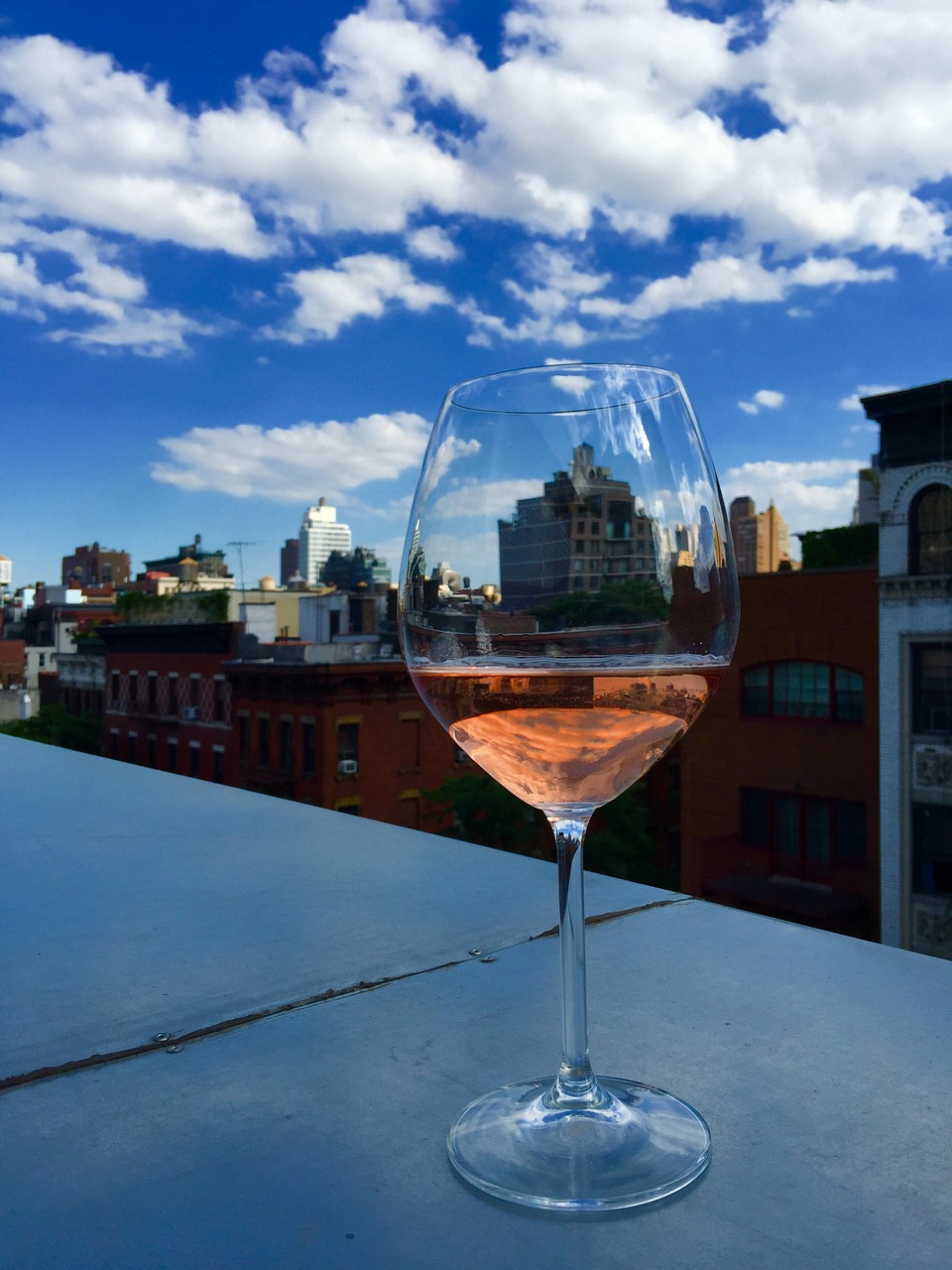 When most people think about New York wine is not usually the first thing that comes to mind.
However, New York State is home to some excellent wine growing regions such as the Finger Lakes wine country.
Surprisingly, more types of grapes are grown in New York than in California.
In fact, wine making in New York has been going on since the 1860's, making New York one of the oldest wine growing regions in the Americas.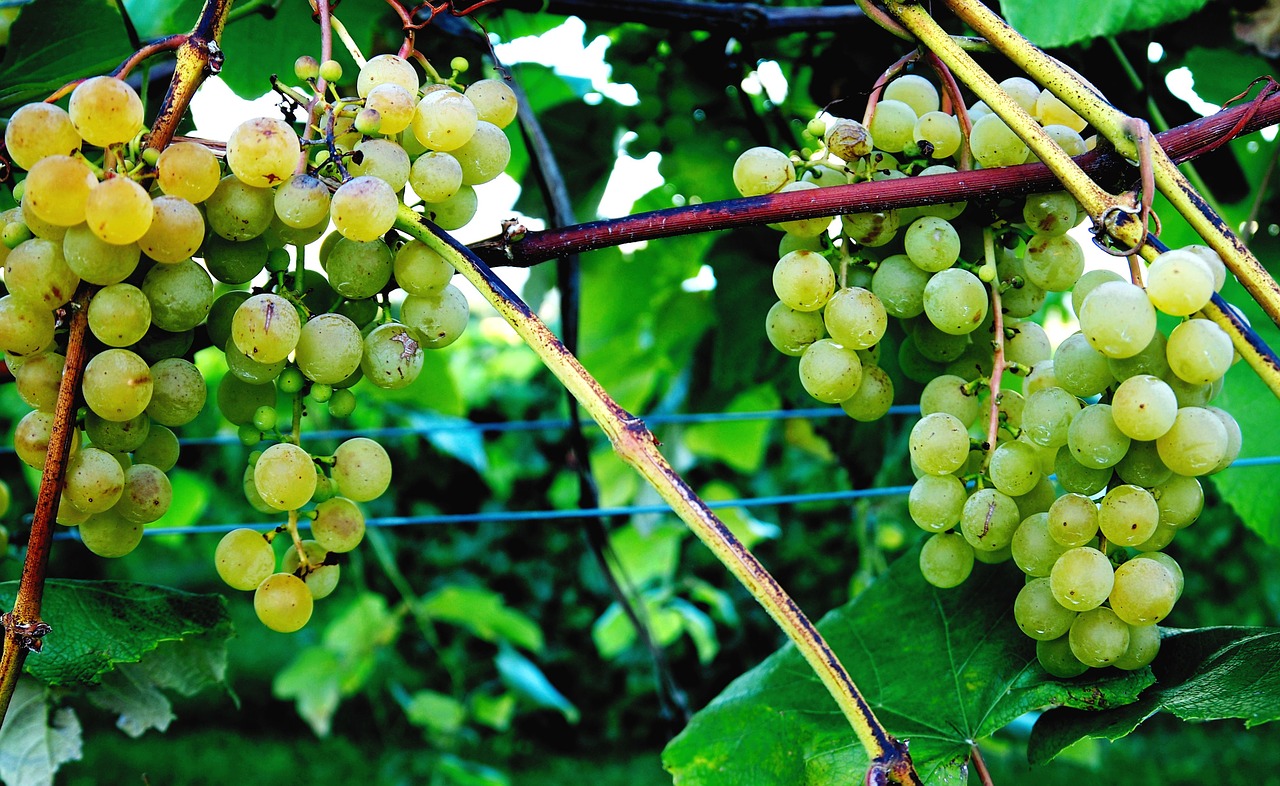 Grapes growing at Tug Hill Vineyards, a wine and spirits producer in Lowville in Upstate New York.
New York Wine Regions
These are some of the main New York wine regions:
Finger Lakes wine country
Central New York and Lake Ontario
Hudson River Valley
Lake Erie and Chautauqua
Long Island
Have a burning question about wine?
Have you always wondered about the history of a certain type of wine? Or asked yourself what food is best with Chardonnay or Merlot? Share your question, and I'll give you my best answer. And others can chime in too!
Finger Lakes Wine Country
The Finger Lakes wine country is a series of glacial valleys in central New York State. Many people may not be aware of New York wine from the Finger Lakes, but the fact is that the New York Finger Lakes region grows more kinds of grapes than in California and many other grape growing regions in the world.
In the early days of New York wine growing, the focus was on native grapes: the Concord and Niagara, which are still grown. However, no one thought the traditional European wine grapes would survive the cold winters of New York. However, after much experimentation and trial and error, a number of rootstocks were found that were hardy enough for New York winters and the sometimes unpredictable climate. Dr. Konstantin Frank was a Ukrainian immigrant who was the first to grow vinifera (traditional wine) grapes successfully in the Finger Lakes region in the early 1960's.
The climate of the Finger Lakes region is conducive to grape-growing because the lakes give an extended grower season and a little warmer winter, and the glacial geology provides a rocky, gravely terroir.
One Finger Lakes winery is Lakewood Vineyards on the Seneca Lake. Lakewood is a family wine farm that was started in 1988. Chardonnay was one of their first vintages. Lakewood differentiates their Chardonnay by aging in small oak barrels, from New York State oak. This imparts a specific character and local flavor to the wine.
Riesling is now the most famous of the Finger Lakes wines. Hermann Wiemer was one of the pioneers of Finger Lakes Riesling. He had the first vintage in 1981 from his Hermann J. Wiemer vineyard, also on Seneca Lake. The region has soil and climate similar to the famous German Riesling wineries. They also produce Chardonnay, and Cabernet Franc. In general, cool climate varieties are the best in New York. The Hermann J. Wiemer winery used to be an old soybean farm. It only produces 12-13,000 cases per year, with a goal of staying smaller and focused on good wine.
Across Seneca Lake from Hermann Wiemer is Lamoreaux Landing wine cellars. Mark Wagner took over the family grape growing business in 1978, growing premium vinifera grapes. The winery has been open since 1992, with its first vintage from 1990. They grow Gewürztraminer, Riesling, Chardonnay, Pinot Noir, Cabernet Franc and Merlot. Lamoreaux focuses on Cabernet Franc as their primary red, because Cabernet Franc vines really like the region's soils, climate, and are adaptable to the year-to-year variation of the New York weather.
Cornell University in the New York Finger Lakes region has a program focused on developing new and improved wine varieties for New York wine growing. For example, the new grape variety Traminette was produced by crossing Gewürztraminer with other hardier varieties. Traminette vintages were finally released in 1996. The first Finger Lakes winery to produce the full, spicy Traminette white wines was Arbor Hill Winery near Naples, New York.
Sheldrake Point Vineyard on Cayuga Lake was founded in 1997. They produce Pinot Noir, Merlot, Gamay, and Riesling wines. The winemaker at Sheldrake also brought with him from Canada the art of making ice wines. They produced their first ice wine crop in 2000, made from Riesling grapes. For ice wine, they harvest once the grapes have frozen just a little bit (not hard like marbles), which in the Finger Lakes is usually around Christmas or January.
The Finger Lakes Wine Country is definitely a region to explore, both for its up and coming Rieslings and Cabernet Francs, the wide variety of other Finger Lakes wines, as well as for the region's beautiful lakes, rolling hillsides and stunning autumn leaf colors.
Other New York wine country regions worth exploring include Hudson Valley, Long Island, Lake Erie and Central New York.


---