About Wine Information Online
I'm Jo Castro, and I own and operate Wine Information Online. The goal of this site is to provide helpful information on wine for beginners and for others who would just like to learn more about the wine they enjoy drinking.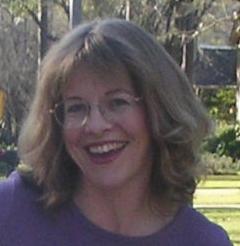 I first started fully appreciating wine and wineries when I moved to Oregon in the early '90's and acquired a taste for Pinot Noir from the local vineyards. After that, we moved to the San Francisco area and fell in love with the California wine country in Napa and Sonoma and the Livermore valley which was right on our doorstep. A third move took us to Texas – and although Texas is not well known for wine, we were able to discover local wineries like Messina Hof while we were there. We also visited Italy during that time and sampled the local Italian wines. More recently, we spent a year living in France and really appreciating French wines, and now live within exploration distance of New York vineyards.
Bottom line – I don't consider myself a wine expert by any means, but I've had the opportunity to visit wineries in many different regions and sample and understand a lot of different wines. Learning about wine is not just abstract wine information, but it enhances the enjoyment of the regions, the cultures, and the food.
I hope you enjoy the site. Please feel free to click here to contact us at Wine Information Online if you have any questions or feedback on the website.
---