Aug 01, 2013
Try a Refreshing French Rose Wine: "Le Ligeriens" Rose D'Anjou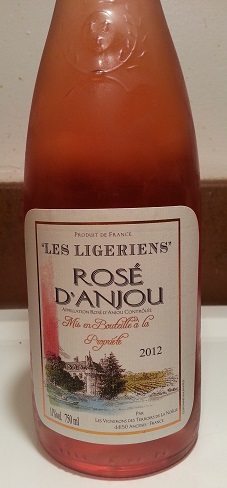 At my Bottle King this week, they had the 90-point French "Les Ligeriens" Rosé D'Anjou on sale for $7.99 a bottle.
I love a glass of super-cold, refreshing French Rosé wine in the summer (rosé wines from France are nothing like the "red zinfandel" rosés that we know in the US), so I decided to pick up a few bottles.
This was a delicious rosé at a great price. Medium dry yet fruity with a lovely citrusy zing to it, this one had a little more sweetness than many French rosé wines. I taste grapefruit, tart peach, and cherries. Best drunk extra cold on a hot day. Personally, I love a French rosé as an aperitif before dinner on a hot summer day.
So try a French rosé wine. You'll be surprised!