Wine Tasting Tips
These are my top seven wine tasting tips. Going to a wine tasting can be intimidating for beginners.  But if you want to learn more about wine, and experience a wine tasting, these tips will help you enjoy yourself and not seem like an amateur.
Why is the art of wine tasting so important?  After all, you don't need to learn how to taste a good steak, or a decadent dessert. What's so special about tasting wine? Keep reading for some key wine tasting tips.
The 4 S's of Wine Tasting
Tasting some new wine? Just remember the 4 S's of wine tasting:

Swirl
Swirling your wine around the glass first will release all those great aromas and allow your wine to "breathe".

Sniff
Place your nose at the rim of the glass and breathe in the wine aromas.

Sip
Start with a small sip and don't swallow it immediately. Roll it around to different parts of your tongue. What do you taste?

Savor
A good wine will continue to release flavors in your mouth for some time after you swallow your sip of wine. Pay attention to the tastes that linger in your mouth.

Have a burning question about wine?
Have you always wondered about the history of a certain type of wine? Or asked yourself what food is best with Chardonnay or Merlot? Share your question, and I'll give you my best answer. And others can chime in too!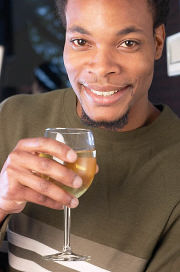 In fact, you don't have to know anything about how to taste wine to enjoy that nice glass of Chardonnay. The art of wine tasting is less about learning how to enjoy drinking the wine, and more about learning how to describe and recognize what you are tasting, smelling or seeing in your glass. It helps you understand the nuances of the different wine grape varietals, and how other factors like geography or climate can impact how the wine tastes. Learning how to taste wine properly may help enhance your overall experience of the wine, but it isn't necessary to your enjoyment of it.
Below are seven tips for getting the most out of your next wine tasting.
Follow these 7 wine tasting tips
1. Swirl & Sniff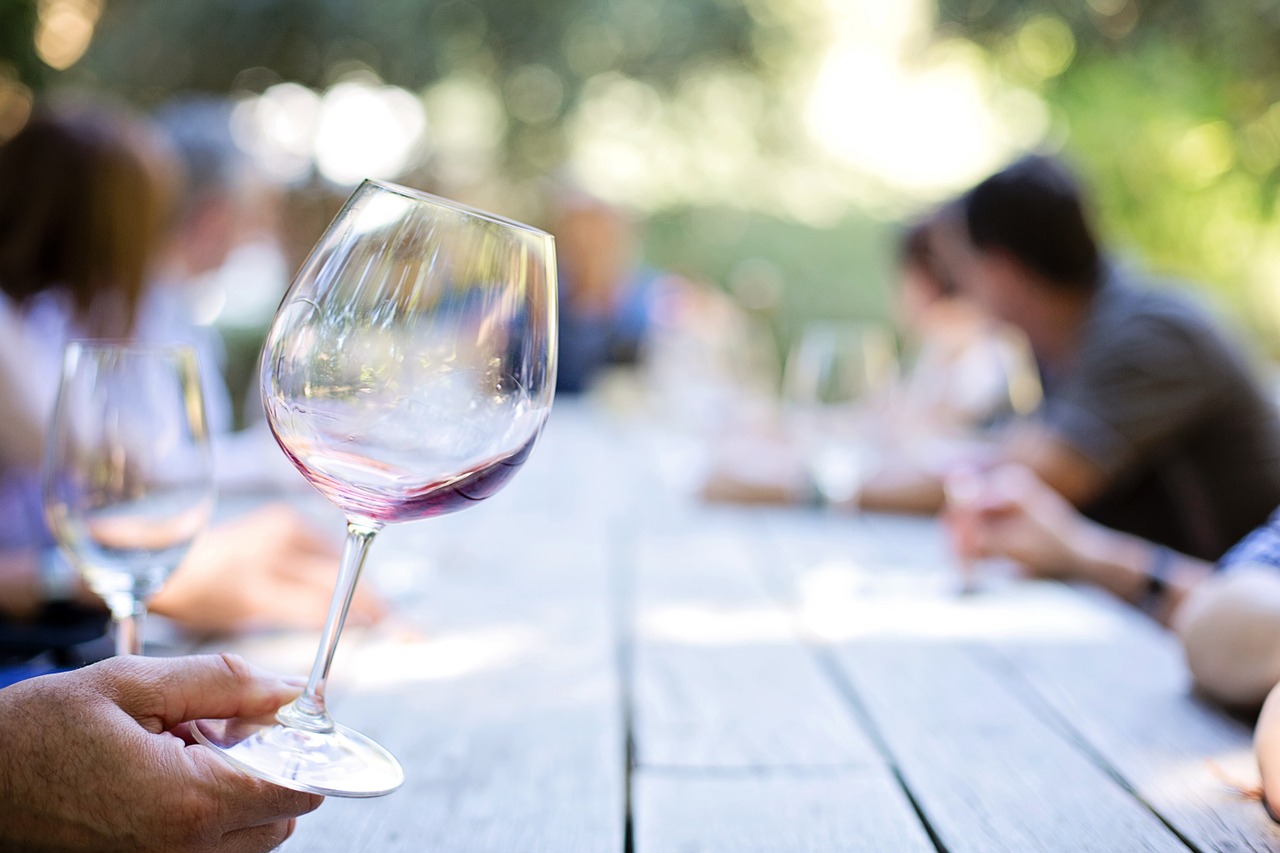 Before you taste the wine, give the glass a gentle swirl then place your nose close to the glass rim and breathe in the wine aromas. What are you smelling? What does the aroma make you think the wine will taste like?
There's a reason for doing the swirl and sniff: swirling the wine allows it to "breathe", which means the wine comes in contact with oxygen in the air and releases its fragrances. The smells that you experience prime your palate for the flavors to come.
2. You Don't Have to Drink It All
Remember that just because you have wine in your glass that doesn't mean you have to finish it.  The server will not be offended if you choose to pour the rest of the wine into the bucket - a bucket is usually provided at wine tastings for exactly this purpose.
There will be two situations when you may not wish to finish the wine in your glass:  First, you may not like this particular selection. Wine preferences are personal, and if you don't like it then you don't have to drink it. Second, if you are going to be doing a lot of tasting then you may want to pace yourself so that you remain sober.
3. Realize You Don't Need to be an Expert
In order to taste and evaluate wine to your palate, you do not need to be an expert. The most important thing is to know what you enjoy! To start tasting wine, you do not need to be an expert in vintages, terroir, aromas, tannins, acids, varietals, or any of the other vineyard vernacular.
However, wine chemistry can be a fascinating subject... So if you are interested, then ask questions, and you will pick up little bits and pieces as you go.  If you're not interested, then no worries - just enjoy your glass!
4. You Don't Have to Spend a Fortune on Good Wine
When tasting wine, try not to be too influenced by the bottle price. Cheaper wine can be very tasty too, although you may find it does not have all the nuances of flavor that the pricey bottle has. In fact, very expensive, aged wine can be an acquired taste.

5. Clear Your Palate Between Tastings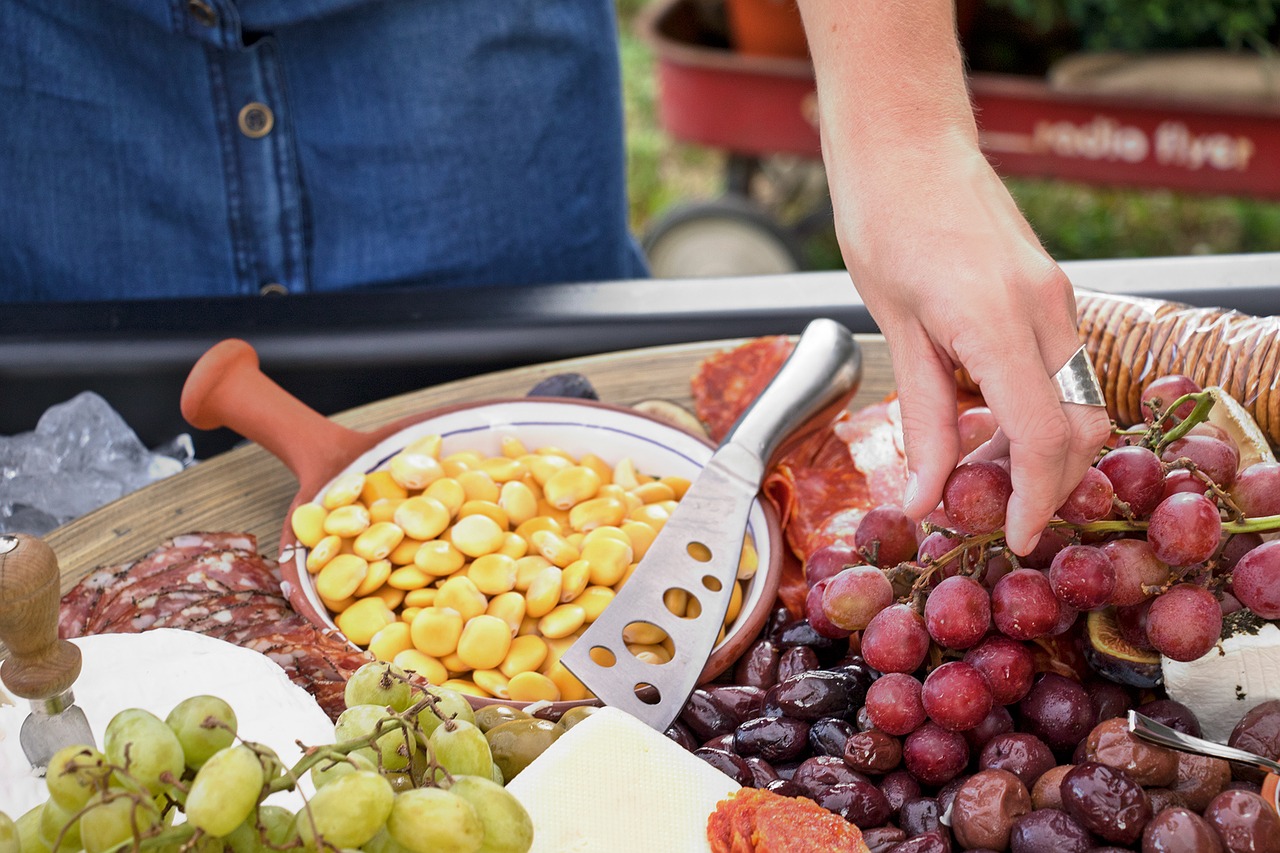 If you are tasting a number of different wines, make sure to clear your palate between glasses by drinking a little water or snacking on a cracker, plain nuts or a mild cheese. This way, you will be able to taste the next glass of wine "fresh", without the lingering flavors of the previous wine.

6. Avoid Competing Aromas
When tasting wine, it's best to avoid other fragrances that might compete with the delicate aromas of the wine. So don't wear a strong perfume, and don't smoke while wine tasting. If you're doing the wine tasting at home, then avoid room air fresheners, essential oil fragrances or incense, and try to stay away from any strong cooking or other smells.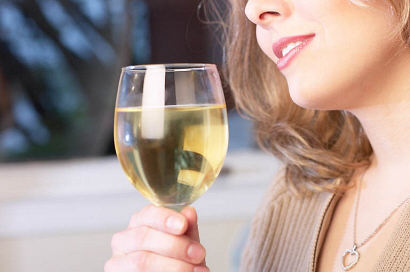 7. Taste from Light to Full-bodied Wines
To finish off our list of wine tasting tips - make sure you are tasting your wines in the right order.
If you're tasting multiple wine varieties, then begin with the lighter wines (sparkling wines and white wines), proceed to the lighter reds (such as Pinot Noir), reds with more body (Cabernet or Zinfandel), and finish with any sweet dessert wines.  Rinse your glass between wines, and shake off any water droplets.
Using these Wine Tasting Tips
The world of wine tasting may seem overwhelming.  But keep practicing these wine tasting tips each time you enjoy a different variety of wine. Before you know it, you'll become an expert on what you enjoy in a glass of wine and what you'd prefer to pass on.
---