Blackstone Pinot Noir Wine Review
Blackstone Pinot Noir comes from Blackstone Winery in Sonoma County, California, from grapes sourced throughout California wine regions.
Have a burning question about wine?
Have you always wondered about the history of a certain type of wine? Or asked yourself what food is best with Chardonnay or Merlot? Share your question, and I'll give you my best answer. And others can chime in too!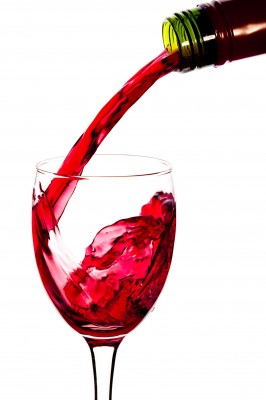 Blackstone's Merlot is a favorite everyday wine of mine, so I was eager to try their Winemaker's Select Pinot Noir, which is priced very economically (for a Pinot).
First impressions: nice bright ruby color. Fresh fruit aromas, mostly black cherry, with a lingering earthiness and a touch of smoke.
Tasted refreshing with cherry, plum, some light acidity, earth with hints of spice. I thought it balanced the fruit and acidity nicely. The label also mentioned vanilla, but I didn't pick any up.
The bottle says "this elegant wine exhibits ripe aromas of black cherry, vanilla, and hints of spice followed by cherry, jammy berry and black tea-infused flavors."
It's not a super-complex Pinot Noir wine, but at this price I wouldn't expect it to be.
I enjoyed it lightly chilled with a nice ripe brie cheese and French bread with a Mediterranean olive mix. Overall I thought it paired quite well.
Click here for more Pinot Noir and other wine reviews.

---