Italian Pinot Grigio Wines
Want to learn more about Italian Pinot Grigio wines?
Keep reading to find out where Pinot Grigio grapes come from, how to select a good wine, and how to serve Pinot Grigio.
Pinot Grigio is the most popular white wine from Italy. It is light and refreshing and can be enjoyed with almost any food. The same grape is also grown in the Alsace region of France where it is called Pinot Gris. The French Pinot Gris style of wine tends to be more full-bodied and richer. It is also grown in California (as Pinot Grigio) as well as Oregon and Australia (as Pinot Gris).
Have a burning question about wine?
Have you always wondered about the history of a certain type of wine? Or asked yourself what food is best with Chardonnay or Merlot? Share your question, and I'll give you my best answer. And others can chime in too!
The name comes from the color of the grapes which are often bluish-gray ("Grigio" means gray in Italian). It is believed to be a genetic mutation of Pinot Noir.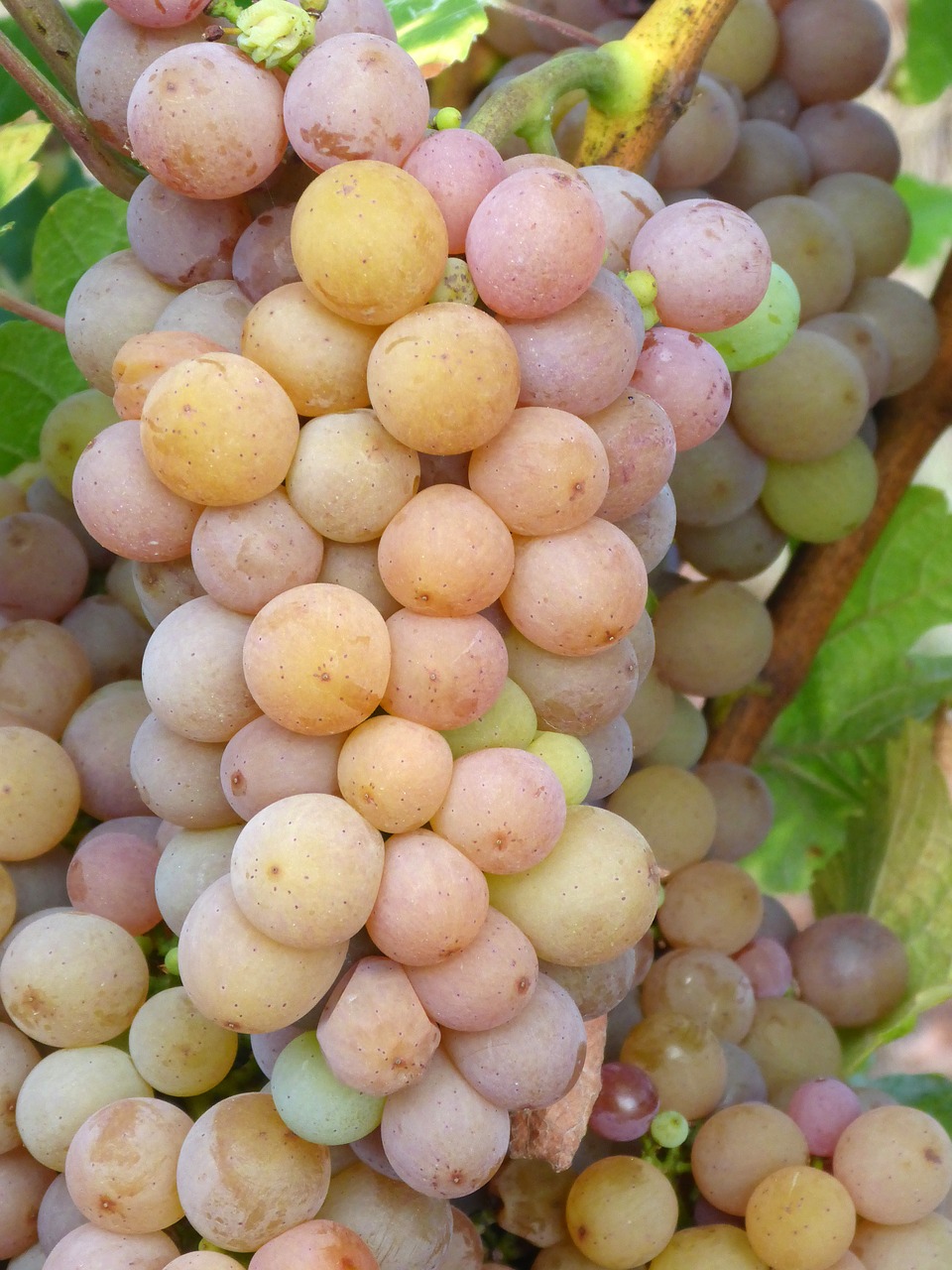 It may not be a grape that garners praise from the "wine experts", but it makes a very drinkable and refreshing wine that can be an excellent choice for your average summer pre-dinner drink. As the most popular imported varietal in the United States, there can be a wide variation in quality and characteristics of Pinot Grigio wines even at the same price point.

Scroll down for more information on Italian Pinot Grigio wine regions and for tips on selecting, serving, and tasting Pinot Grigio.
---
Bella Sera Pinot Grigio Review
Bella Sera Pinot Grigio is an Italian white wine made from Pinot Grigio grapes grown in the "Tre Venezie" region in Northeastern Italy, where the grape has been cultivated for over a century.
The wine has an attractive clear straw-yellow color, and an aroma that is lightly floral with a little citrus and hints of peach. It has a nice, tart, fruity, citrus taste – grapefruit and green apple. This Pinot Grigio makes a pleasantly refreshing before-dinner drink, and it goes well with light chicken, fish or pasta dishes.
Bella Sera is classified as "Indicazione Geografica Tipica" or IGT (see our article on Italian wine labels for an explanation of the different classifications) which is a mid-range classification, although that doesn't necessarily mean lesser quality.
---
Italian Pinot Grigio Wine Regions
In Italy, Pinot Grigio is mostly grown in the Northeast where the cool climates and higher altitudes that the grape enjoys are found.
Pinot Grigio plantings can be found in the following Italian wine regions:
Alto Adige (Italy's most northern wine region, in the southern Alps)
Friuli-Venezia Giulia in the Northeast, bordering Slovenia (you often see "Delle Venezie" on Italian Pinot Grigio labels)
Lombardy (in Northwestern Italy)
Selecting Pinot Grigio
Pinot Grigio's are generally inexpensive, everyday wines – you can usually pick one up for under $15. They are meant to be drunk young, so look for a wine that is at most two years after the vintage (ie, in 2011 you should be buying 2009 or 2010 Pinot Grigio's – certainly nothing earlier than 2008 vintage).
Another thing to keep in mind when selecting Pinot Grigio wines is that the more expensive Pinot Grigio's are not necessarily the best – it is not a "wine expert" or wine collector's wine that is going to garner high prices. Sometimes higher prices just mean better marketing (that's my opinion of the Santa Margherita Pinot Grigio, which is perfectly drinkable, but still not better than wines priced a good $5-8 less). Stick with mid-priced wines between $11 and $15, but realize there's still a pretty wide variety between one Pinot Grigio and the next, so you may need to try a few to find one you really like.
How to Serve Pinot Grigio
First, make sure to consume your Pinot Grigio within about two years of the vintage (ie, a 2008 Pinot Grigio should be consumed by early 2011). Pinot Grigio is not intended for aging.
Make sure to serve Pinot Grigio very cold (and keep the bottle on ice - or in the fridge - while you're enjoying it).
Pinot Grigio wine is quite versatile and can be paired with most types of food, which is one of the reasons why Pinot Grigio is so popular. It pairs very well with seafood, light pastas (especially with cream sauces where the acidity of Pinot Grigio contrasts nicely), chicken and mild/creamy cheese (such as Brie) and crackers. Because this wine can be fairly acidic, don't serve it with foods that themselves have high acid contents, such as tomato-based recipes or lemony/citrusy food.
Tasting Pinot Grigio Wine
Pinot Grigio wines are usually light, dry, and refreshing with a fairly high acid content. Their flavors can include citrus (lemon or grapefruit), apple or pear, and even some subtle hints of tropical or stone fruit (eg, peach). They often also include a strong mineral element, especially the better Pinot Grigio's.
---