Pinot Noir Wine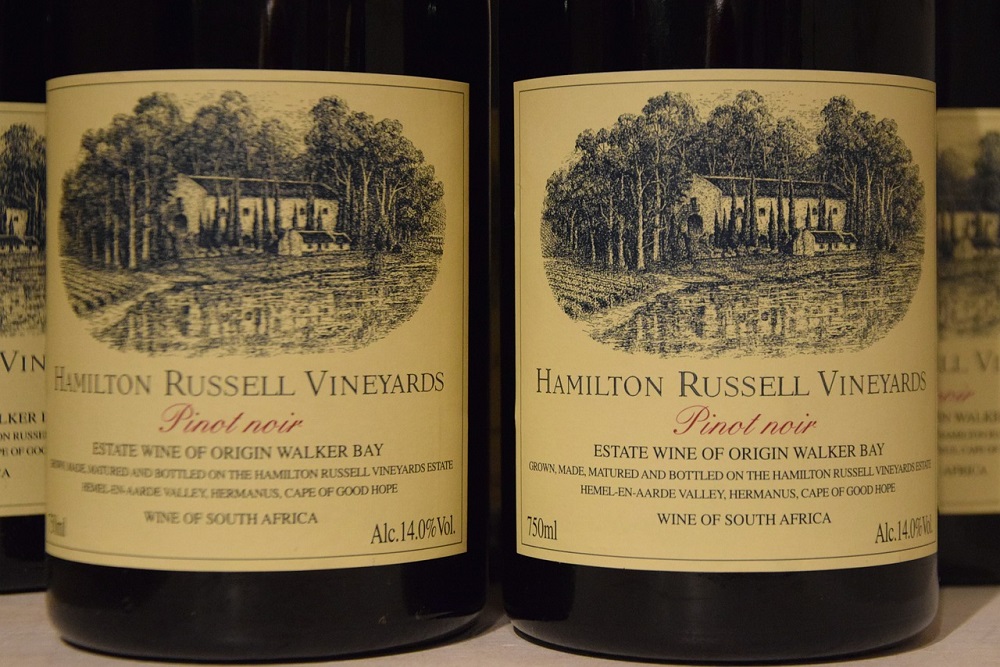 Want to learn more about Pinot Noir wine?
Keep reading for:
* how to serve Pinot Noir,
* Pinot wine reviews,
* Pinot Noir history,
* Pinot Noir food pairings
and more.
Have a burning question about wine?
Have you always wondered about the history of a certain type of wine? Or asked yourself what food is best with Chardonnay or Merlot? Share your question, and I'll give you my best answer. And others can chime in too!
Pinot Noir is known as a difficult grape to grow and a challenge to make into excellent wine. But a good Pinot Noir can be truly great (witness the great Burgundies of France - you can read more about French wine here ). This is one reason that Pinot Noir wine tends to be a little more expensive than other varieties – it is hard to find a good one under $15.
Pinot Noir History and Wine Regions
The most famous region for Pinot Noir is Burgundy in France, and Pinot Noir wines are produced there in a very unique style. The Pinot Noir regions in Oregon, California , and New Zealand each have their own style too, due to differences in soil, climate and winemaking methods.
Pinot Noir grapes have been grown in the Burgundy region of France, and made into wine there, for many hundreds of years. There are records dating back to the fourteenth century, and it is believed the grape grew there more than a thousand years before that. Winemaking has been going on in Burgundy – presumably with Pinot Noir grapes – as far back as 51 B.C.
The most famous wine estate in Burgundy is Domaine de la Romanée-Conti. Other famous Burgundy wines are Gevrey-Chambertin, Nuits-St-Georges and Pommard.
Pinot Noir grapes also grow well in other winemaking areas with cooler climates, which is one reason that so much American Pinot Noir comes from Oregon. Because of its climate, Oregon has become well-known for its Pinot Noir. The main Oregon Pinot Noir growing region is the Willamette Valley near Portland, but there are also regions in Umpqua and Rogue Valley. In California , some excellent Pinot Noir is grown in the Carneros district which also has a cooler climate.
Pinot Noir is also grown in the Champagne region of France, and is one of the grapes used to make Champagne.
The grapes are typically quite thin-skinned (making them hard to harvest without breaking the skins) resulting in a wine which is quite low in tannins (it is the grape skin in red wine which produces the tannins). Sometimes winemakers add in the stalks when they are fermenting the wine in order to bring in more tannins and body.
How to Serve Pinot Noir
Pinot Noir is usually ready to drink within two to five years.
Pinot Noir is quite light and aromatic for a red wine. It usually has cherries and often other berries (raspberries, strawberries) and plums, combined with earthy or mushroomy undertones, and some spices. Typically, it has medium to high acidity and not too much tannin, making it softer than other red wines. Its color is typically medium red.
Since Pinot Noir is such a light red wine, a light variety can go with fish quite nicely. Pinot Noir is typically very good with poultry (chicken, turkey, duck) especially if cooked in red wine like coq au vin or duck with red wine sauce. Mature wines can be very good with cheese. Roast pork loin is also good with Pinot Noir, especially in a fruity sauce.
Pinot Noir Wine Review Summaries
Here is a quick summary of some of my recent Pinot Noir wine reviews. You can find more detail in the main wine reviews section here.


MacMurray Sonoma Coast Pinot Noir
Rich, dark red color with ruby highlights
Aroma lightly fruity with a little earth
Taste of tart cherries and earth, very dry. Quite high acid, but very tasty
Finish of dried strawberries & spice. Very nice.
Mark West Pinot Noir
Dark ruby red color
Light berry aroma
Pleasant tart berry taste, with some earthiness. Nice but not as complex as the MacMurray. Not much finish.
Good accompaniment to light-tasting food. Very refreshing & nice quite chilled.
A to Z Oregon Pinot Noir
Deep ruby color.
Bouquet of ripe cherries, slightly earthy
Taste of cherries, earth, a little too sharp
OK for the price, but not my favorite Pinot Noir
Sterling Vintner's Collection Pinot Noir, Central Coast
Color: nice bright ruby red
Aroma: very fruity – lots of raspberry & a little cherry. Hint of vanilla.
Taste: very fruity – cherry, a little mushroom, some spice
It was very nice with some sharp cheddar cheese & crackers
I also include reviews of Turning Leaf, McWilliam's and Blackstone Pinot Noir on my main wine review page here.


---